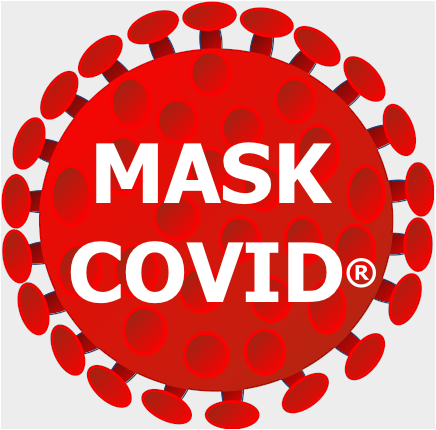 Support
In the current time of health crisis, protecting yourself, monitoring your symptoms and protecting others is essential. This is why the MASK-COVID® app has been developed. Download it and use it to help control Covid-19 infection.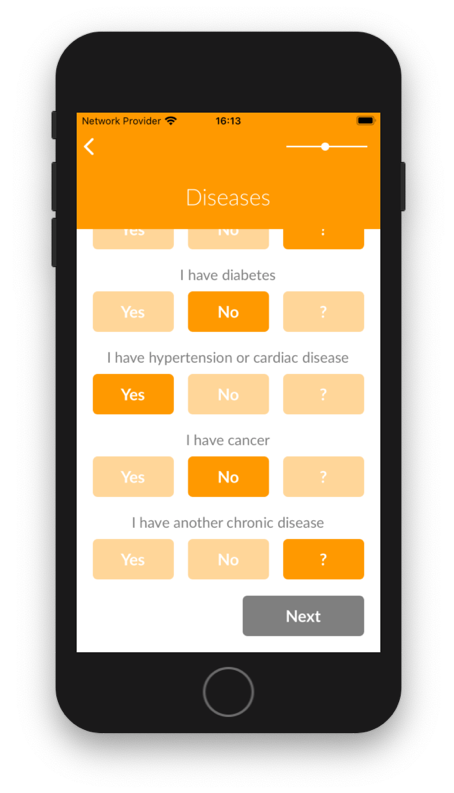 MASK-COVID® allows you to follow - in less than one minute - the progression of your COVID-19 symptoms by answering a few questions. Personalized advice will also be available to reduce the severity of your symptoms and to improve your health in the case of potential infection (currently under development). The app also enables a secure and anonymous feedback on the progression of symptoms with regard to different structures (companies, hospitals, army, ...), regions or countries (this function is only available if your company is a customer). This allows better monitoring and understanding of the infection and leads to better control.
MASK-COVID® is an app that has been developed by a group of doctors (Prof. Jean Bousquet, Prof. Josep M. Anto) and hospitals in order to limit the spread of COVID-19 and to help better understand the course of the disease when exposed to the Coronavirus.
MASK-COVID® is an adaptation of the MASK-air® app, which is a Class I medical device and part of the good practices in digital care of the European Commission Directorate General for Health. It is already being used in 28 countries and by more than 35,000 people every day.
The MASK-COVID® app provides the same level of security and compliance with European directives in terms of data confidentiality.
Contact:
Address: Oudenhof 4c, 4191 NW Geldermalsen,
Country: the Netherlands
Phone: +31 (0)88 0084100
Email: support@peercode.nl
Website: https://www.peercode.nl